Opal Nugget Ice Maker
90-Day In-Home Trial

Free Shipping (ex. AK/HI/PR)
It is a popular choice due to its chewable texture. Anyone in various establishments loves its softness, coldness, and refreshing qualities. Some people are so passionate about nugget ice that they go out of their way to visit places that offer it.
Nugget ice cools rapidly, making it ideal for various purposes such as beverages, injuries, and displays. Its shape allows it to conform to the contours of an injury, maximizing contact and cooling efficiency. Many rehabilitation facilities have nugget ice machines specifically for this purpose. Additionally, nugget ice quickly cools any liquid due to its large surface area and high ice-to-liquid ratio.
RETAINS THE FLAVOR OF THE DRINK 
Nugget ice retains the flavor of your drink and is perfect for frozen drinks like smoothies and margaritas. It's also great for keeping salad bars cool. The shape of nugget ice molds in the bowls creates the perfect temperature for any food that needs to be kept cool. Nugget ice retains drink flavor and provides an extra chewing experience.
HELPS TO MAKE TASTY FROZEN DRINKS
Nugget ice is ideal for making delicious frozen drinks like smoothies and margaritas. It is soft and blends easily without damaging blades, allowing for quick and efficient drink preparation.
Nugget Ice keeps salad bars cool by molding to the bowls and maintaining the perfect temperature for fresh vegetables. It's a preferred choice for restaurants with salad bars.
Model: CCIM2310
Applicable climate:ST/SN/N/T
Electrical Rating:AMPS 2.7A 115V AC 60HZ
Ice-harvest current:2.7A Max
Rated power:192W
Refrigerant/Refrigerant amount: R600a/0.570z
Ice Capacity: 33lbs/day
Inside Reservoir: 1.1L
Vesicant: C5H10
Net weight: 19.5  Ibs
Housing: SUS430
Unit size (WXDXH): 287*220*322mm
Are there any refrigerators that make nugget ice?
To enjoy crunchy ice, make your own or buy a Nugget ice maker. Nugget ice is distinct from crushed ice and has a significant impact on taste.
Nugget Ice vs Crushed Ice
Nugget ice and crushed ice are two distinct types of ice that are often confused for one another. Nugget ice is made by layering flaked ice together, which creates pockets of air within the pellet ice nuggets. These air pockets give Nugget ice its signature chewy texture, making it a popular choice for snacking or adding to drinks.

On the other hand, crushed ice is made by crushing large cubes of ice into smaller, more jagged pieces. While the size of the crushed ice pieces can vary, they still maintain the hard texture of the original ice cubes. Crushed ice is often used as a cooling agent for drinks or for creating a slushy texture in blended drinks.

Overall, Nugget ice and crushed ice have different textures and are made using different processes. While both can be used for similar purposes, they offer unique experiences and can greatly impact the taste and texture of your drinks and snacks.
How do you make Sonic ice?
The method is a DIY approach using a Nugget ice maker in three steps:

* Freeze sparkling water in an ice tray.
* Transfer the frozen cubes into a bag that can withstand breaking.
* Use a mallet to break the cubes into smaller chunks.
Neither method will produce Nugget ice exactly like what you find at Sonic, nor can they generate large quantities for extended parties. However, they are cost-effective options for making small batches of Sonic-like ice for your evening cocktails.
Customer reviews
Customer reviews
Opal Nugget Ice Worth the Hype ... known as "Pellet", "Chewy", "Sonic", "The Good" ice...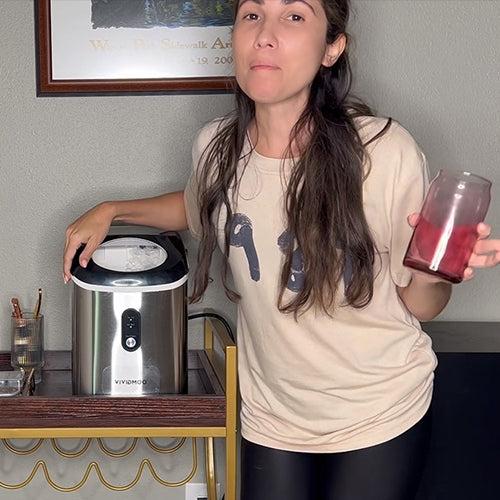 Opal Nugget Ice Worth the Hype ... known as "Pellet", "Chewy", "Sonic", "The Good" ice...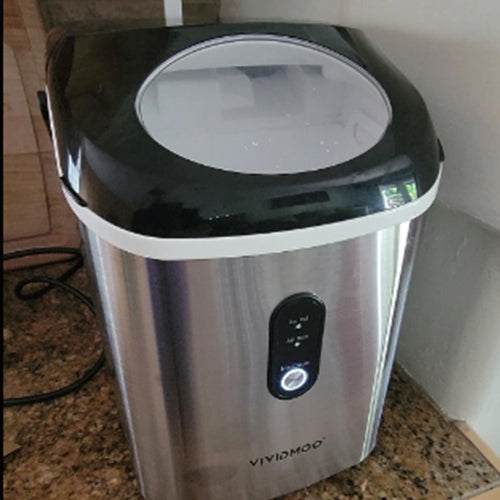 In 5 minutes with the NewAir, the compact, countertop just be in time to make delicious crunchy ice cocktails. Stay tuned for your new.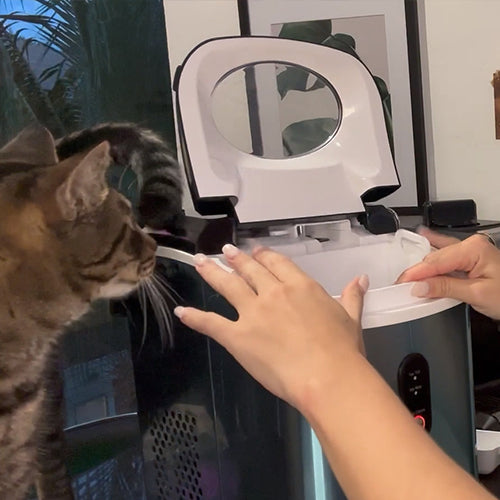 I love it! It's quiet, makes small & perfect nuggets of ice, fills up in 1 hours, - you'll love it too if you're a nugget ice fan!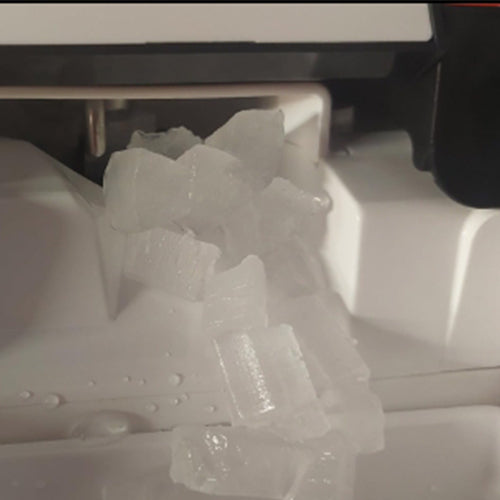 New favorite kitchen item! Makes small pellets like Sonic and Chik fil a. Hooked up to water line with filter, no need to refill, just keeps making ice.
SONIC ICE
Different types of ice serve different purposes, but nugget ice is a fan favorite for many people. You can find nugget ice machines in a variety of businesses from restaurants to physical therapy offices. This type of ice, also referred to as pellet ice, which is most known for its "chewable" qualities. Most people are pationate about nugget ice
Opal Nugget Ice, The Good Ice
the perfect ice for your drinks. Made from compacted ice flakes, this chewable and crunchable nugget ice is ready in no time. Unlike traditional hard cubes, Opal Nugget Ice retains its flavor, making it the ideal choice for cocktails, sodas, and other refreshing beverages.

ICE RELEASE IN 5 MINS

Two times faster than ordinary countertop ice makers, producing up to 134 cups/ 33lbs of ice daily.
SELF-CLEANING FUNCTION
Press the 'CLEAN' button for 5s to start the cleaning cycle and eliminate mineral scale buildup to maintain your ice maker.
43db LOW NOICE
The high-speed exhaust fan and enhanced heating dissipation system keep the ice maker running efficiently and extend its lifespan.
INFRARED SENSOR & SIMPLE PANEL
The nugget ice maker will automatically stop making ice when the ice basket is full or when you need to add water.
Flip-Top Lid & Ice Scoop
This intelligent design includes a flip-top lid and removable ice basket for easy access to your delicious nugget ice.
No detail is forgotten in this design that includes both an ice scoop and built-in scoop holder for convenience.

Rapid Production
Experience rapid ice production with Opal Nugget Ice. In just 20 minutes or less, you can enjoy your first batch of delicious nuggets. With a production rate of up to one pound of ice per hour, you'll never run out of refreshing nugget ice for your drinks.

COOLS DRINKS FASTER
Nugget ice cools down drinks faster than other types of ice.

BLENDS QUICKLY
Nugget ice is soft and less dense, which allows it to blend faster and cause less wear and tear on blenders.
FITS IN ANY CUP
Nugget ice is small and easily fits into any cup or container.

JUICE RECIPES & TIPS
Weight Loss, Energy, Immuity ... Reaching Your Goals Different reasons to want to juice, in each one, you'll find helpful

JUICE RECIPES & TIPS
Weight Loss, Energy, Immuity ... Reaching Your Goals Different reasons to want to juice, in each one, you'll find helpful

FAQ
Get Answers to commonly Asked Questions about Cold Press Juicer
Reviews
Hear why thousands of our customers love CapturePro
What is Nugget ice and what makes it so great?


Nugget ice is a cult classic due to its satisfying chew, light and airy texture, slow melting, and quick chilling abilities. It's perfect for those who enjoy icy beverages, especially juleps, pina coladas, lemonade, fizzy drinks, iced coffee, tea, and iced mochas.